Rev Albert Kang
Lead Pastor, FaithLine International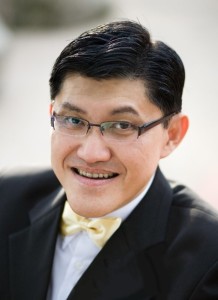 Born in Singapore, Rev Albert Kang currently ministers in Malaysia after spending a few years in Cambodia and America. Having strong leadership qualities and a passion to advance the Kingdom of God, he received a calling to be a Pastor more than 30 years ago. A firm believer in moving in the power of the Spirit, Rev Albert loves God, the Church, and people. Rev Albert Kang is married to Pastor Grace Kang.
Ps. Grace Kang
Associate Pastor, FaithLine International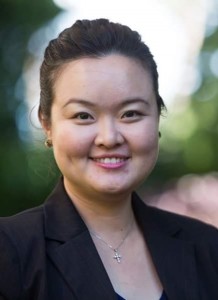 Pastor Grace has a gift in the "Word of Knowledge", being able to listen carefully to the Holy Spirit and discern accordingly. She actively shares the gospel and proclaims the Kingdom of God through the exercising of power and authority. Together with Pastor Albert, Pastor Grace has ministered healing to over 10,000 people throughout the past decade in the mighty name of Jesus.
Rev Ashok RK
Associate Pastor, FaithLine International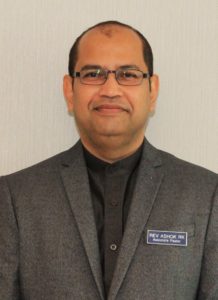 Right from the time of his salvation more than 30 years ago, Rev Ashok knew in his spirit that he was not saved just to sit in the pews. Without understanding the specifics, he knew that he was called to be a spokesman for Jesus Christ. The things of God occupied his mind and became his chief pursuit. He moved to Malaysia from Mumbai in 2002, was instrumental in the starting of a church and is now serving the Lord with FaithLine. He is gifted to teach the Word of God with simplicity and clarity, causing people to pursue the knowledge of Christ through study of the Word of God. He writes a teaching blog at inchristislife.wordpress.com which has been a blessing to many.
Ps. Charlie Tan
Associate Pastor, FaithLine International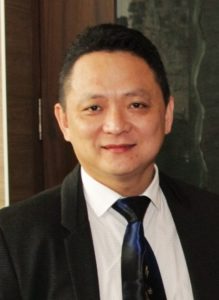 Pastor Charlie Tan has been used mightily by the Lord in various areas of his life, since he encountered the Lord in 1985. The ministries which he has been most involved in include the marketplace ministry, men/family counseling and cell groups. Over the years, Pastor Charlie has impacted many lives and also, spearheaded the cell ministry with much success. He is also involved in Alpha, and is always ready for ministry – be it in church, or the badminton court!
Ps. Elaine Goh

Assistant Pastor, FaithLine International
Having a background of a very staunch Taoist family, Pastor Elaine first heard of Jesus when she was studying in a Methodist school. Loving to sing, she often attended morning devotions. Although she sang about Jesus, she didn't know who Jesus was, or what He did for her. At seventeen, someone shared what the Jesus she was singing about, had done for her. She was so overwhelmed with gratitude that she immediately accepted Jesus as Lord and Savior. Pastor Elaine attended Bible school and has been preaching and ministering to people of all walks of life for the past sixteen years.
Ps. Albert Pang

Assistant Pastor, FaithLine International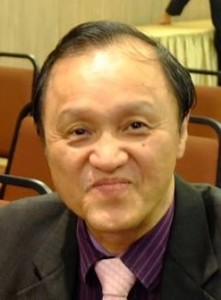 Coming from a Taoistic background, Pastor Pang was once placed under a charm that played tricks with his mind. Eager to be set free, he sought for help in temples, but to no avail. In 1977, he went for a holiday with his course mates. One of them being a Christian, shared Christ with him. Upon returning from the holiday, Pastor Pang dreamt of Jesus! The next day, he went to a nearby church and accepted Christ as Lord and Savior. He encountered Christ and was set free from the charm! Now Pastor Pang's purpose lies in fulfilling God's calling for his life – to win many souls and make first-class disciples for Him.
Ps. Linda Tan

Assistant Pastor, FaithLine International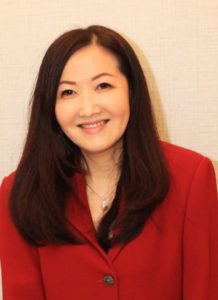 Having a passion and love for children that began almost 20 years ago, Pastor Linda has since garnered much experience teaching children of all ages. After a short hiatus, the Lord opened another door for Pastor Linda to be involved in the children's ministry again. Ever since, Pastor Linda has been faithfully serving and growing the FaithKids' ministry at FaithLine, now heading a team of equally passionate teachers.
Ps. Eric Graves

Assistant Pastor, FaithLine International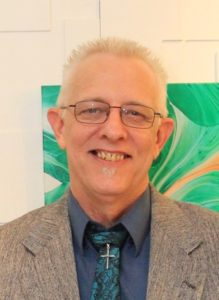 Pastor Eric Graves has had a calling over his life ever since he was a young man. Accepting God as Lord and Saviour in 1985, the journey has been tough for him, but the Lord has been faithful. Born an American, Pastor Eric now resides in Malaysia with his wife, Sis. Lai Fong. They run a homeschool centre in Petaling Jaya and hold chapel services frequently – Pastor Eric pastors the children and preaches the Word. He moves mightily in power, authority, and in the prophetic.
Ps. Carlson Gan

Assistant Pastor, FaithLine International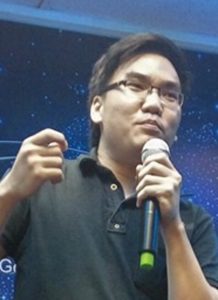 Pastor Carlson has a passion to see young and old fired up for Jesus. He has a heart for young people, and loves guiding them into seeking an encounter with God that is both personal and life-changing. From a skeptic of miracles, God took Ps. Carlson on a journey to reveal that He still heals today, through the Church, the body of Christ.